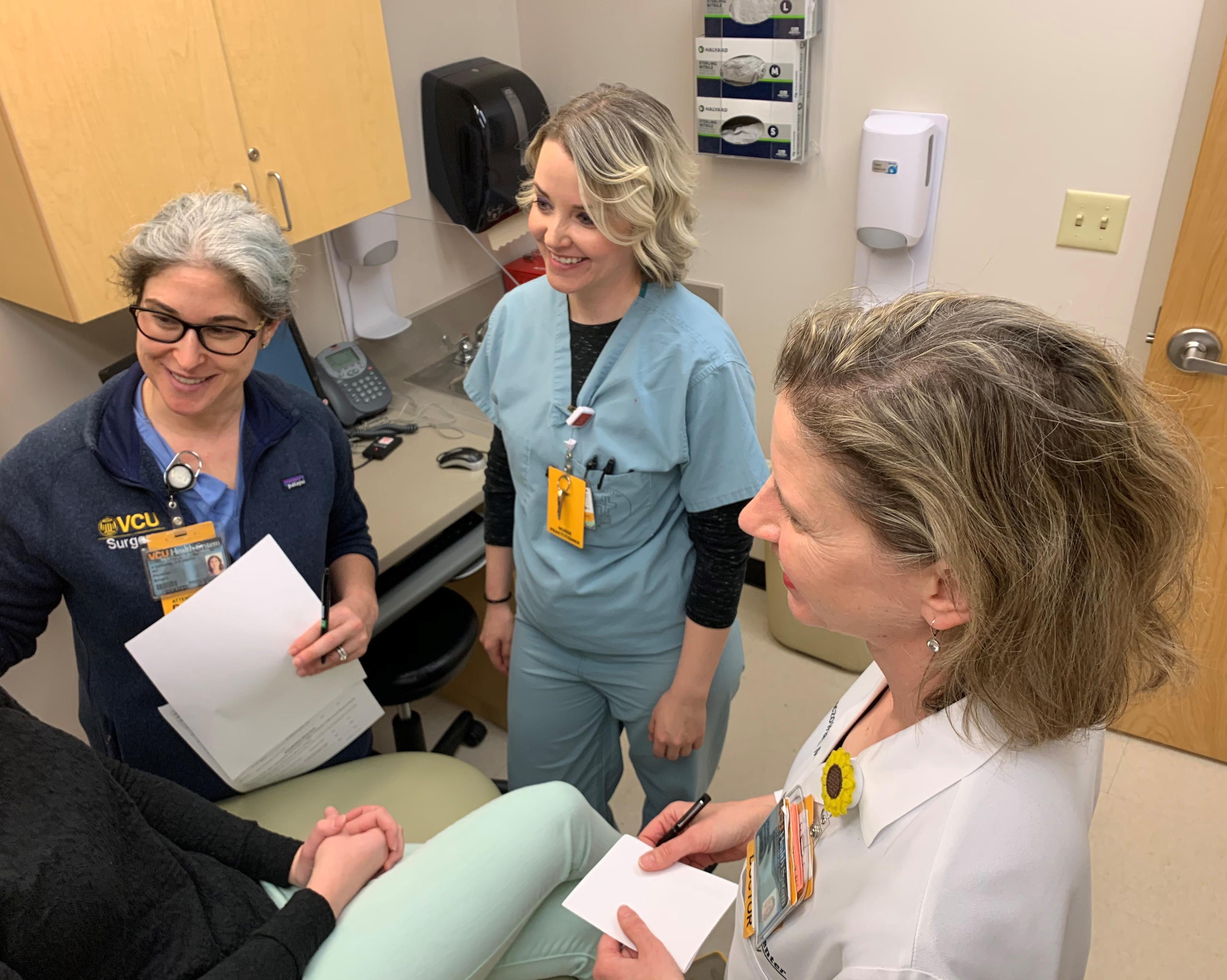 With an identified mission for education, the VCU Department of Dermatology is dedicated to teaching and training future and emerging physician leaders in the field.
Our university's teaching hospital, VCU Medical Center, is a large, urban, Level 1 trauma center located in the heart of Richmond that serves as a regional referral center for the Commonwealth of Virginia. In addition to being recognized by U.S. News and World Reports as the No. 1 hospital in the Richmond Metro area for nine consecutive years, VCU Medical Center also ranks among the top 50 in the country for urology, nephrology, orthopaedics, diabetes and endocrinology.
Residency
The Department of Dermatology offers a residency program accredited by the Accreditation Council for Graduate Medical Education (ACGME). This three-year program adheres to the highest standards in academic medical education, providing a solid foundation of basic science while teaching the most advanced techniques in diagnosing, treating and understanding a multitude of skin diseases.
Read more about our competitive residency program.
Medical Student Electives
We are proud to offer opportunities for VCU and visiting medical students interested in pursuing careers in dermatology. Students rotating with us will work directly with residents and faculty, observe dermatology clinics and participate in the department's conferences.